BUSINESS EXCELLENCE through QUALITY CONSCIOUSNESS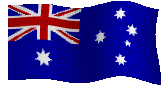 Enterprise Excellence ©
ABN 23 234 404 160
---
"If we keep doing what we've always done, we will continue to get what we've always gotten."
(Steve Bhaerman)
---
ENTERPRISE EXCELLENCE ©

Who we are
We are a discrete client-focused provider of exceptionally high-level business mentoring services dedicated to improving business competitiveness, growth and performance in a wide range of areas and disciplines.

What we do
We are Agents of Change and Improvement based upon the concept of QUALITY CONSCIOUSNESS.
We can provide your organisation with confidential, customised, innovative, pioneering, leading-edge solutions to eliminating shortcomings in your organisational systems and behaviours.
We can help your organisation attain compliance with statutory, industry and contractual requirements.

Where we have come from
ENTERPRISE EXCELLENCE © has evolved from more than fifty years' practical management service to large, complex, national and multi-national, public and private sector organisations in a wide range of industries.

Our Vision - Where we are going
We will go with you to wherever you want to go - or we can take you there.

Our Track Record
During the past fifty years, Mr. Dennis Grimwood FAOQ, Principal of ENTERPRISE EXCELLENCE ©, has assisted a wide range of national, multi-national, public sector and community organisations to improve systems, products, policies, practices, processes, procedures, productivity, performance and profit.
He has also served at executive level in a number of professional and community organisations and is able to offer first-hand experience in dealing with a wide range of viewpoints in decision making.

He has assisted many organisations achieve recognition for outstanding products and performance, including:
the Australian Design Award ®
ISO9001 independent third-party certification for integrated quality, safety, environmental, human resource, information technology, training and project management systems
Australian Quality Award/Australian Business Excellence Award ®
AS4801 Safety Management Systems independent third-party certification
ISO14001 Environmental Management Systems independent third-party certification
SEMC TAFE Perth WA attain ISO9001 Quality Certification, QETO (Quality Endorsed Training Organisation), WA Large Training Organisation of the Year (1996, 1999, 2000, 2001) and National Large Training Organisation of the Year (2001)
the Safety Institute of Australia (SIA)
national and multi-national corporations



How Can We Help?
Tell us about your organisation's problems and how you think we can help you to solve them.
We guarantee a service that is relevant, unobtrusive, non-threatening, confidential and participative.
Help us to help you. You have tried the rest - now try the best!!
If you would like to know how these success enabling concepts described in this summary can be introduced into your organisation, contact me by phone, fax or email.
Call me - Dennis Grimwood, on the above number - email contact.



Published Papers
We have published a number of articles and papers about how to attain excellence in your enterprise, including:

Integrated Management Systems ©




ENTERPRISE EXCELLENCE ©.
ABN 23 234 404 160
© NOTICE:
INTELLECTUAL PROPERTY COPYRIGHT © D.R.GRIMWOOD 1988 - ALL RIGHTS RESERVED.
Intellectual property in the management technology concepts expressed in this website remains wholly and exclusively with the author - all rights reserved.





Email: contact
Location: Perth, Western Australia
Page last updated 14 July 2012
This page is located at http://www.oestex.com/ee