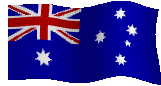 electron's
Tubes and Components for Sale or Swap
About this page:
For more than fifty years I have been very fortunate in being able to collect a wide range of new and used tubes.
I now want to focus on acquiring just a few types for my personal use and my collection is available to you for sale or exchange (swap).
I am not a Dealer - Swap or exchange is my preferred method of transaction.
My preference is to exchange tubes on an equitable value basis using a valuation method acceptable to both parties, however if you do not have tubes to swap I am also interested in output and power transformers for audio and modulator service.
Tubes and components offered are listed in the attached pages.
I try very hard to ensure all transactions are friendly and amicable, and that both parties are completely satisfied.

Tubes Available to You:
For details of tubes available please email your requirements
Some types are available only in NOS (New Old Stock) condition.
Most NOS types are also available in NIB (New in Box) condition
Some types are available only in P/O (Pullout) used condition.
Some types are available in either NOS or P/O used condition.
Please note that I may be able to acquire types not listed from other sources - please ask

Tubes I Want:
Tubes I want are listed in my Wants List

Transformers and Other Parts:
I have available for exchange for tubes, or sale, a range of new and used audio and power transformers and filter chokes
For details see Parts List page

Exchange (Swap):
Value will be determined by mutual agreement. Make an offer.
Normal swap practice is that shipping charges on exchange transactions will be paid by each party.

Packing, postage and handling:
Packing is in a sturdy outer cardboard carton with bubble wrap and/or styrene peanut fill to prevent movement of tubes during transit.
Loose large tubes are wrapped in bubble wrap.
Boxed large tubes are packed in their original cartons with extra fill to prevent movement in transit.
Postage for purchase transactions will be at Purchaser's cost at the prevailing postal rate.
Mail is available in surface, economy air and standard airmail modes.

Payment:
Payment may be made by:

Delivery:
Tubes can be shipped to any country legally serviced by Australia Post - ie most countries anywhere in the world
Tubes will be shipped by economy airmail.
All shipments can be insured against loss or damage in transit at Purchaser's option.
Tubes or components will be shipped upon receipt of payment or swap items.

Guarantee:
All tubes are offered as either NOS = "new old stock" or P/O = "pulled out of equipment" condition
Most tubes are packed in their original manufacturer's box (NIB="new in box")
I am not the original supplier so all tubes and boxes are sold "as is"
Each tube is guaranteed to conform to its manufacturer's description as marked on its box and on the tube
Faulty tubes will be replaced if stock available, or money refunded.
Claims must be made within seven days of receipt.

Testing:
Where practicable, all tubes are tested for internal shorts and emission before shipment.
Purchasers are advised to read the Radiotron Designers Handbook and/or RCA Tube Manuals regarding test methods and validity of emission testing.
Tolerances on performance are strictly as per original manufacturer's data sheet specifications
I offer the standard tube industry tolerance on emission, which is = + or - 25% within each batch as supplied. This applies to individual tubes, between halves of twin tubes, between brands and between batches
Tubes can be selected for matching, and static matched for emission at extra cost depending upon your requirements
Please note that most of these tubes have been in storage for 30-60 years so emission and dynamic characteristics normally improve with use.

Contact:
Dennis Grimwood

Email: contact

Location: Perth, Western Australia, AUSTRALIA

Back to HOME PAGE

This page is located at http://www.oestex.com/tubes.html

This page last modified 16 January 2015