electron's


OPTIMISED ELECTRON STREAM © TECHNOLOGY
for
AUDIO and RF MODULATOR
TETRODE, PENTODE AND BEAM POWER TUBES

This website is dedicated to the protection and preservation of tube audio technology.
---
WOLFE INSANITY
AMPLIFICATION

"THE BROWNOUT 1000"
1,000W rms
STEREO BASS AMPLIFIER
for
bass guitar



---
This page presents general details of the 1,000 WATT RMS "BROWNOUT" amplifier produced by WOLFF INSANITY AMPLIFICATION, Portland, Oregon, USA.
This amplifier is included on this website because of its novel and innovative design and construction in the 1,000 watt tube musical instrument amplifier category.
The Hammond 1650W dual hi-fi output transformer configuration is of particular interest because of their capability to easily handle the amplifier's rated power across the full audio frequency power response.
Note the innovative design where five pairs of KT88 power tubes are connected through one pair of transformers to match the loudspeaker load impedance (in each channel).
The pictures and information included here are extracted from various websites and are all I can find. Copyright in the pictures and amplifer design is with the owner Wolff Amplification.
For further information please contact the manufacturer, https://www.facebook.com/WolffAmps/.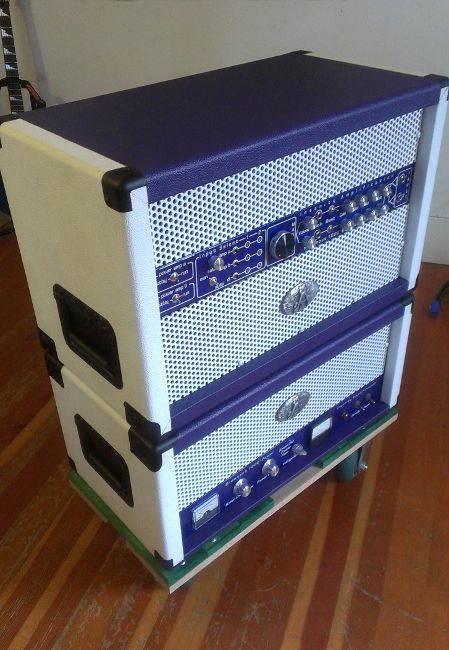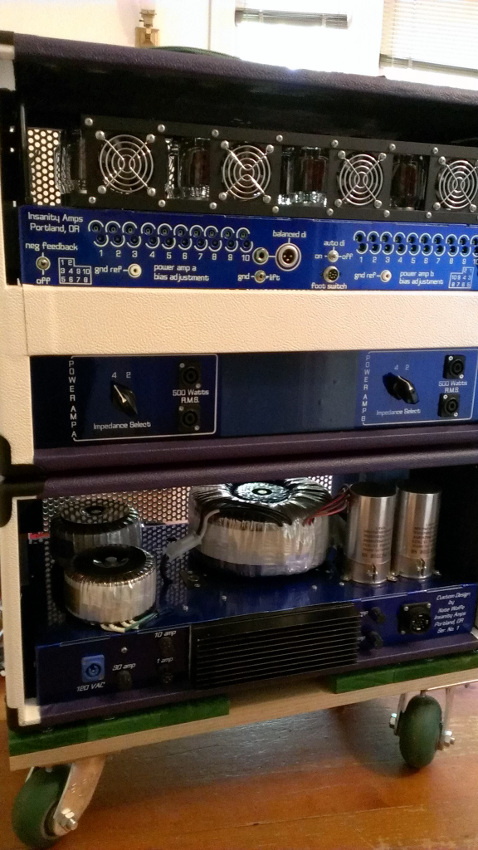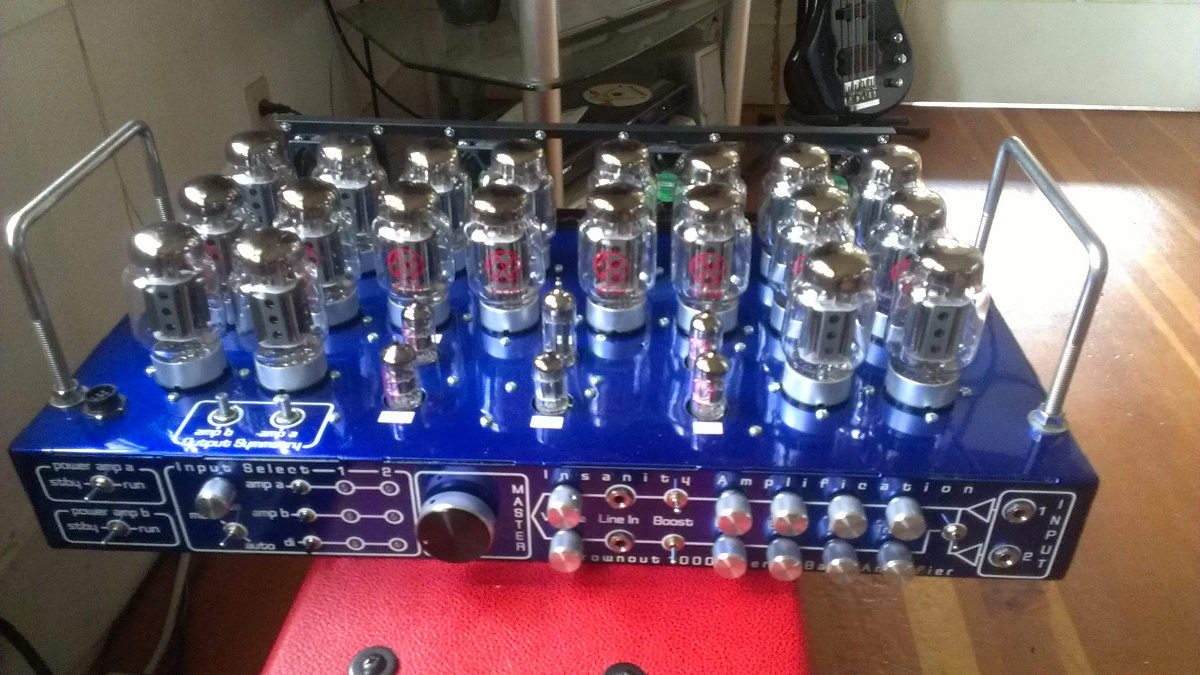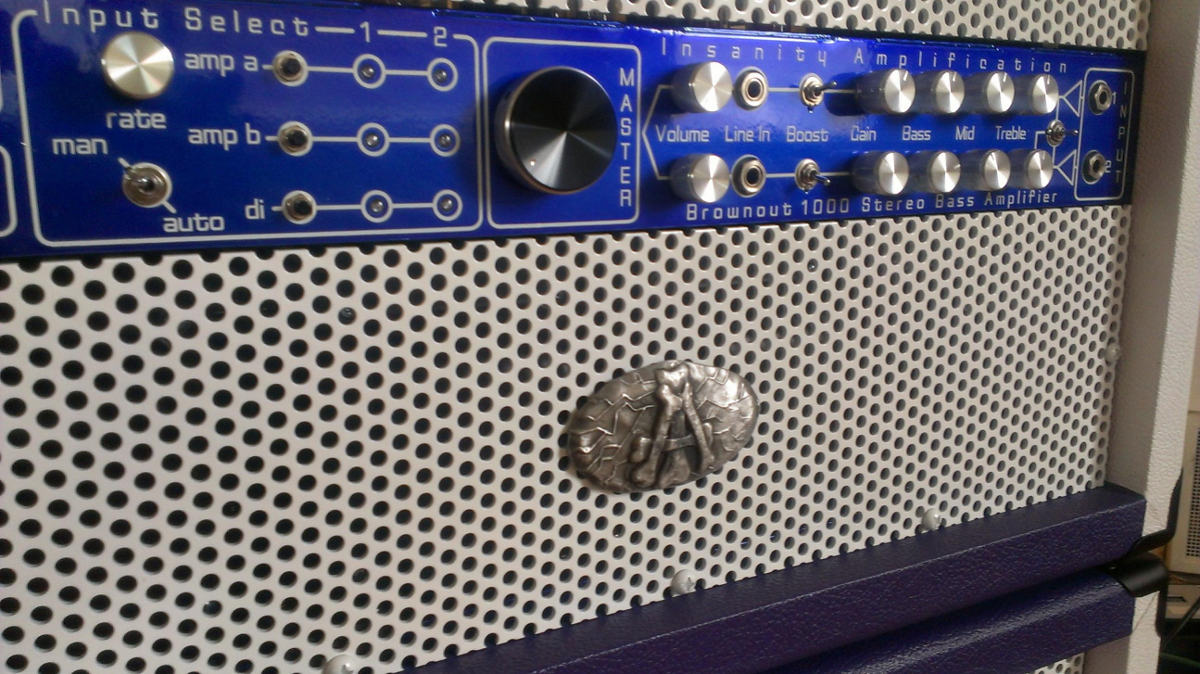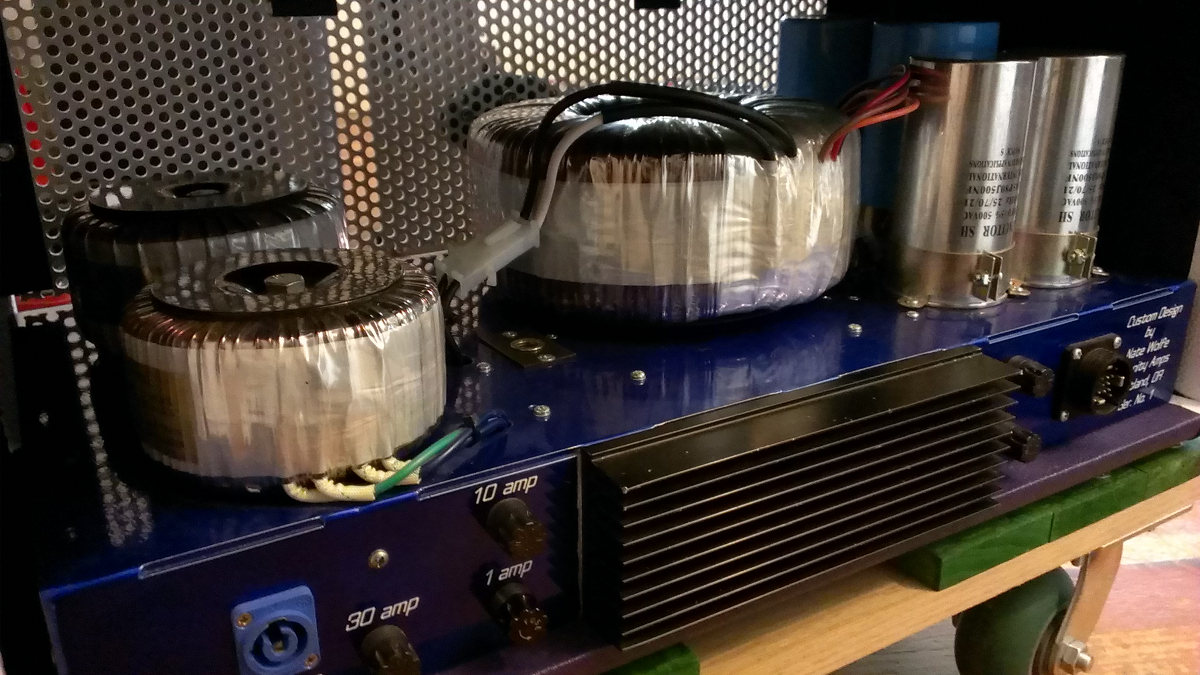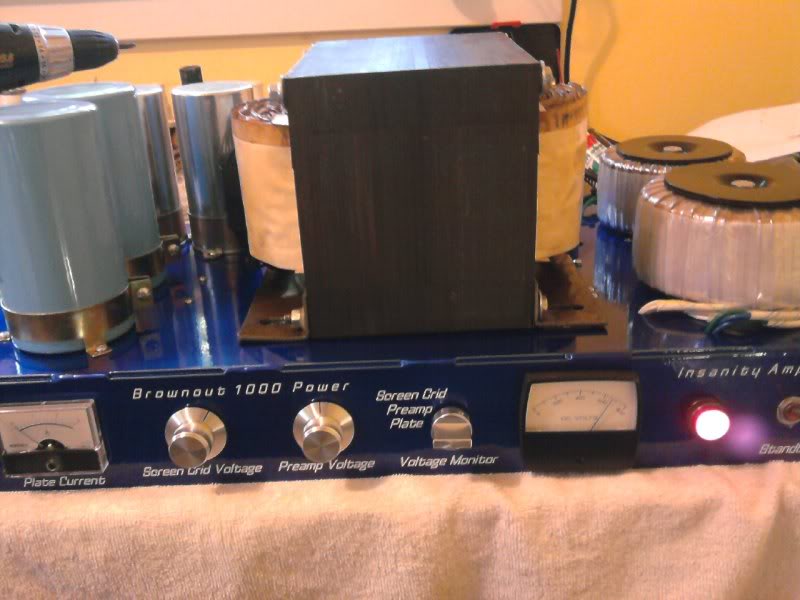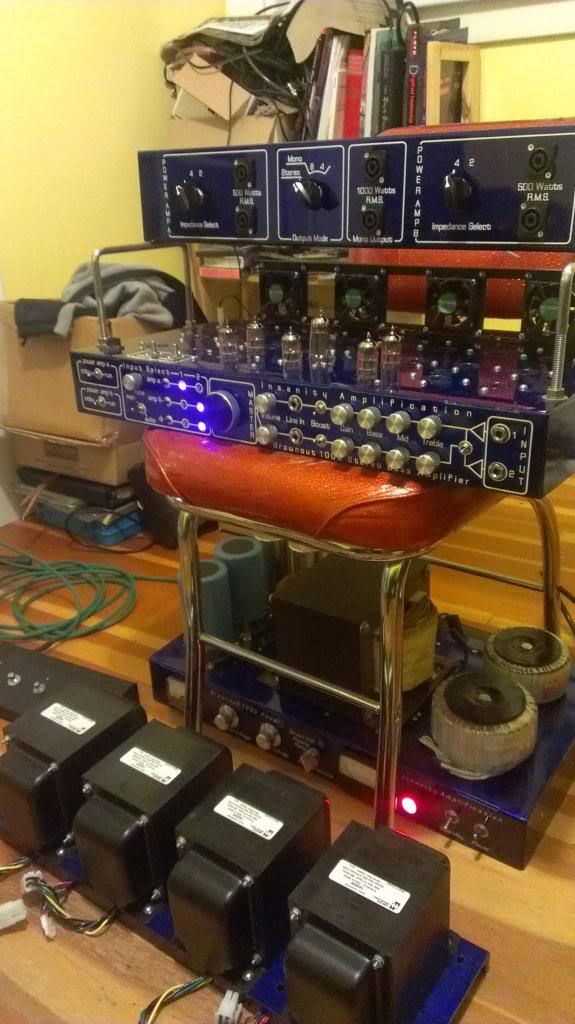 VIDEO DESCRIPTION:
https://www.youtube.com/watch?v=Sal_GXSUoJM
https://www.youtube.com/watch?v=0XmmIACp17Q

SPECIFICATIONS:
POWER OUTPUT = 500 W rms per channel
FREQUENCY RESPONSE = 15Hz - 23 kHz + - 3 db
POWER TUBES = 20 x KT88
B+ supply = 650 VDC @ 0.6 A DC zero signal idle current (30 mA per KT88)
B+ supply = 580 VDC @ 2.5A DC maximum signal full power
MAINS POWER = 17A @ 120 VAC at 1,000 watts rms audio output
Note: Australian Standards limit the power rating of a domestic power point to 10A at 240 VAC. This amplifier is within that limit
AMPLIFIER WEIGHT = 150 LBS (68 kg)
POWER SUPPLY WEIGHT = 80 LBS (36 kg)






This page is located at http://www.oestex.com/tubes/wolff.html

This page last modified 05 December 2015